24 Teams Participated in the 2020 Hinsdale C Draw Men's Open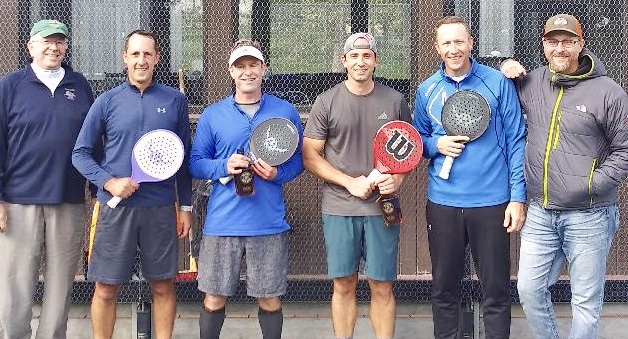 Congrats to Dave Williams and Don Abbs, winners of the 2020 Hinsdale H20 C Draw Open. They beat out Mark Parry and Rob Cook.
Team Silberberg/Padgett prevailed over Kalsi/Stomberg in the consolation final. The consolation reprieve winners were Laurence/Mannarino.
The tournament took place at both KLM and Salt Creek on Saturday, October 3, with finals on Sunday, October 4. Thanks to our sponsors Concklin Insurance, the proud insurer of the HPTA and Bulkmatic-Quality Driven, provider of dry bulk shipping. A special thank you to Bill O'Brien and Kevin Lannert for helping to organize the tournament and keeping track of all the winners and losers throughout the weekend.